Interior Lights Solutions in Bedford & Lavon
Interior lightings are what compliments the houses and commercial places being more stunning and attractive. There are various residents and commercial building owners living in the cities of Dallas -Fort Worth metroplex, namely Bedford, Lavon, Conroe, and others who want to make their interior more appealing and pleasant. Also, they want to make sure the service is provided with the best quality products and proper lighting setup with an affordable budget.
Cano Electric can be your perfect destination for interior lighting setup if you are living around the cities mentioned above. Cano Electric makes sure to provide the best solution for interior lighting setups with full options to customization according to the customer preference. Our skilled technicians make sure the solutions are given through proper appliances as customer satisfaction is our topmost priority. We also make sure our solution is effective and no repairs are needed in near future at all. So call us today at 817-242-2826 to avail of our services.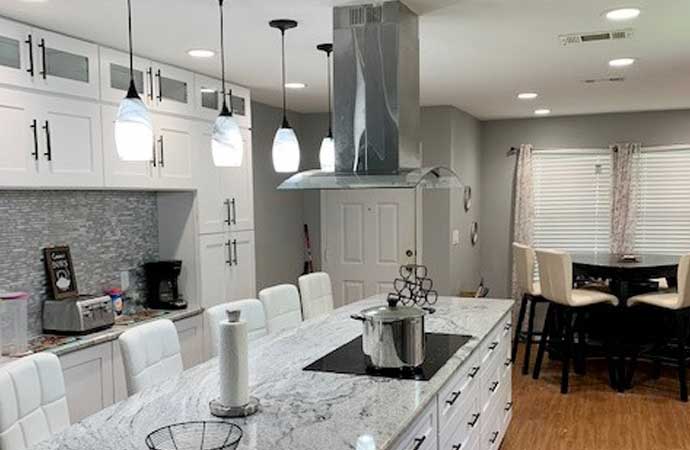 Interior Lights Solution Available for Commercial Buildings and Residents
At Cano Electric, we will provide the following solution for your Interiors lights so that you have the best Lighting experience from our service. The services are are follows:-
Our skilled and certified technician will inspect the whole interior to calculate the best possible setup.
The whole plan will be thoroughly discussed with the client and we take our client"s suggestion very seriously.
Our wiring and setup are provided with the best possible equipment so that no fault in lights and wiring is found in the future.
We also provide the repairments of the interior lightings anytime as our service is 24/7.
Rely on Us for the Best Interior Lights Services
Cano Electric has been providing the best lighting solution like Landscape Lighting, Exterior Lighting, Security Lights, etc in Krum, Bedford, Barker, and other cities of Dallas -Fort Worth metroplex for a long time. So if you need any professional assistance and service on interior lights, call us today at 817-242-2826 or contact us online to know more about our services!
Have a question about our services or how we can help with your electrical needs?