About Cano Electric in Dallas - Fort Worth & Houston, TX
Cano Electric was started on answered prayers. For many years Larry wanted to start his own Electrical Company. He needed capital and he needed to pass the Electrical Masters Exam. In 2009 Dr. Debbie Cano received an inheritance from her Aunt Mary Ellen. That same year, on his Mom's birthday, Larry passed his Electrical Masters Exam and on June 3, 2009 Cano Electric, Inc. was born.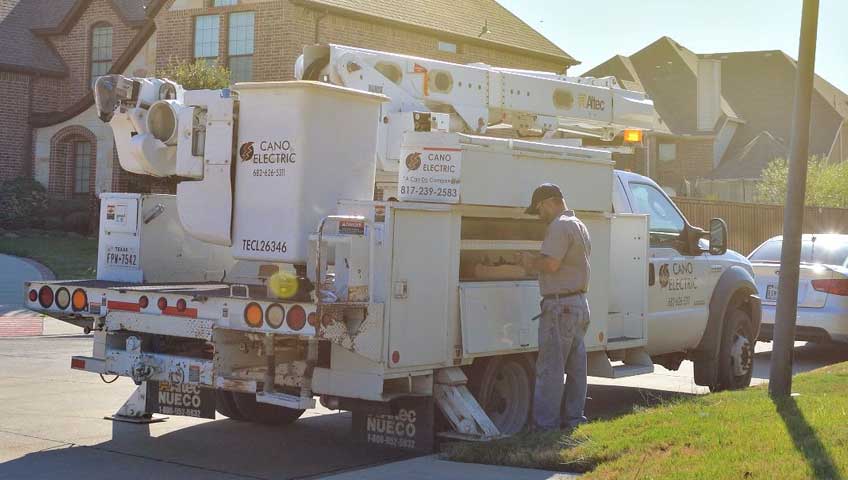 With a beginning like that we know that what we have is not ours to squander; we exist to serve our Employees and our Customers. We want to be a conduit of the favor and provision that has been shown to us.
As an Electrical Contractor we take pride in being regarded as one of the most reliable and affordable Electrical Contractors in the Dallas, Fort Worth and Houston areas. Family owned and operated, Cano Electric has been providing the highest quality electrical service to our valued clients since 2009, the year we opened our doors. We believe in hard work, fair pricing and doing right by our customers, no matter the size of the job. We live by our slogan, "A Can-Do Company."
Over the years we have grown from a 2-owner operation, Larry doing service calls during the day, Dr. Cano doing invoicing at night, to a 47-employee organization that performs work from border to border here in Texas. And we don't plan on stopping here.
Have a question about our services or how we can help with your electrical needs?
Cano Electric Services Dallas/Fort Worth & Houston