Commercial and Multi-family Electrical Services in Mesquite, TX
For contemporary business and residential structures in Mesquite, TX, electricity is a necessary resource. Business processes will grind to a halt without it, and homes will be unable to provide the level of comfort that their occupants require and deserve. Electricity may cause accidents and property damage if it is not used appropriately. It might also result in unexpected and unjustified rises in power prices.
Call Cano Electric at 817-242-2826 if you're having electrical problems at your company or home in Mesquite, Corpus Christi, Lewisville, McKinney, or anywhere in the Dallas-Fort Worth, Houston or Gulf coast areas. We are a full-service commercial electrical contracting business that specializes in serving multi-family properties, and we can provide on-demand repair services day or night. We take pleasure in providing the best possible services for projects of all kinds, and we've already serviced hundreds of happy customers. Make a service appointment today!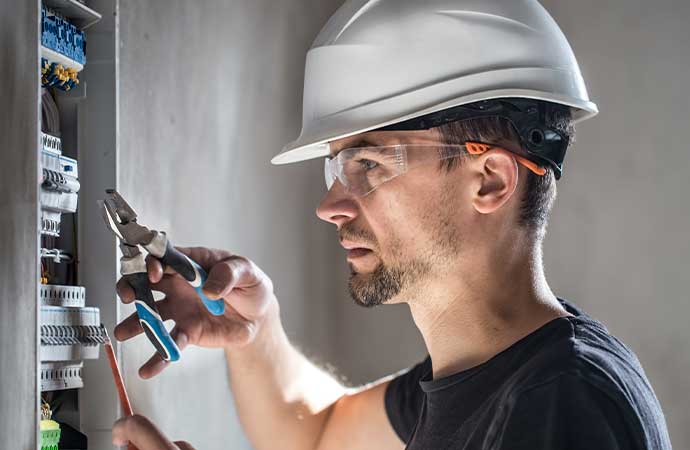 Cano Electrical Repair Services in Mesquite
The power requirements of a modern commercial building or multi-family dwelling in Mesquite differ significantly from those of similar structures built more than a decade ago. People are consuming more power these days as they demand more appliances and devices to properly do their everyday duties. Old electrical systems can't keep up with current needs, resulting in frequent power outages, fire risks, damaged appliances, and even accidents.
These are not things you want to happen on your business or home property. Obtain the services of a reputable electrical repair business as soon as these difficulties arise to address the source of the problem. The following are Cano Electric services we may provide you:
Contact Cano Electric for Electrical Repair & Installation in Mesquite, TX
Cano Electric has been serving Mesquite residents for many years. We can address your electrical needs 24/7, so don't hesitate to contact us for service at any time. To reach our team of professional technicians, call 817-242-2826 or contact us online.
Have a question about our services or how we can help with your electrical needs?