Interior Lighting in Dallas-Fort Worth, Houston & Corpus Christi
Home and business owners know interior lighting enhances or adds ambiance to their environment. Professional interior lighting makes a residence more attractive to potential home buyers, as well as guests you entertain. The value and elegance of good lighting is crucial to keep from detracting overall from a home.
New lights to brighten a living or working space add appeal and comfort. Cano Electric has a wide range of interior lighting designs and options for your home, business or multi-family residential showplace!
Brighten up your days or nights new or updated interior lighting. Give Cano Electric a call at 817-242-2826 for interior lighting installations or upgrades, and ask about our estimate.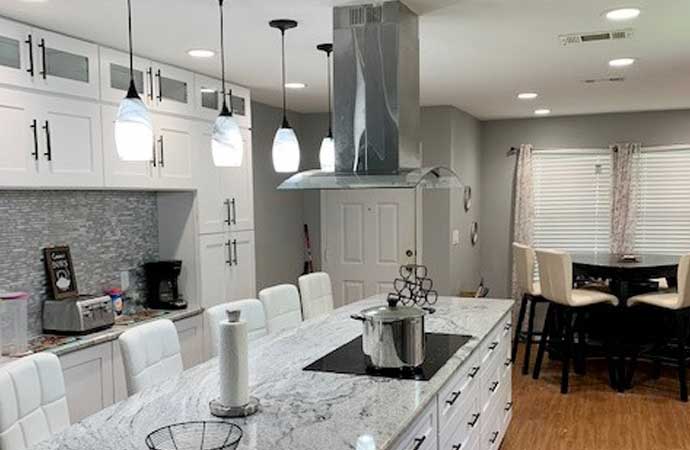 Cano Interior Lighting Solutions Available for Texas Residents & Commercial Buildings
At Cano Electric, our interior lighting solutions give you the best lighting experience. Our superior lighting services include:
Skilled and certified technicians inspect your interior to calculate and envision your design needs.
Your design plan is discussed in detail with you, with your suggestions executed or taken into account.
Wiring and setup are provided with skill, advanced equipment and potential future issues avoided.
Interior lighting repair, especially in cases of safety, are available 24/7.
Have a question about our services or how we can help with your electrical needs?
Cano Electric Services Dallas/Fort Worth & Houston