Industries We Serve in D/FW, Houston & Corpus Christi
Cano Electric provides electrical services to a wide array of businesses and industries in Dallas-Fort Worth, Houston and Corpus Christi. Our polite, efficient experts have the skill to put you at ease when electrical or lighting concerns arise. Don't mess around with D-I-Y, especially when it comes to electricity or other jobs that require a trained professional.
Don't risk your safety, more damage and expense. Our goal is your total satisfaction, no matter the required solution. For residential or commercial electrical and lighting needs, Cano Electric is always ready to be at your service! Call 817-242-2826 today.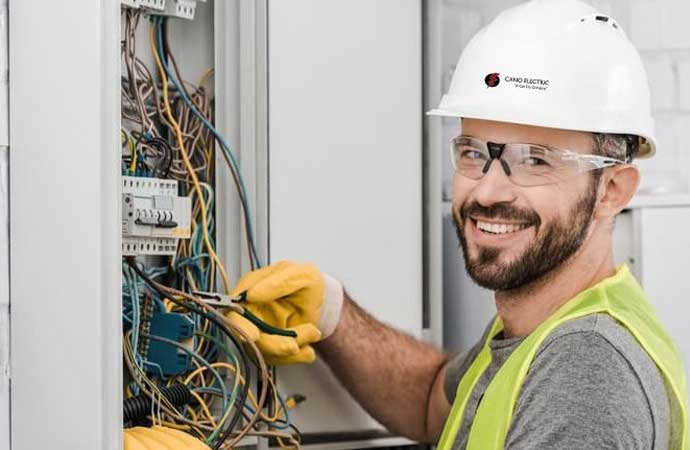 Cano Electric an Industry Leader in Texas
At Cano Electric, we provide electrical and lighting solutions to homes and industries in Dallas-Fort Worth, Houston and Corpus Christi. Industries we serve include:
Schools and Colleges: Proper lighting and updated wiring, circuits, panels, etc., are a must to keep any learning environment running smoothly without interruption.
Government Offices: Busy government workplaces need their integrated business systems in the best working order, and that starts with electrical needs.
Hospitals and medical facilities: Lives and well-being of patients depend on all electrical, lighting, backup and other systems staying online, especially during a major storm or other disaster that can knock out power.
Have a question about our services or how we can help with your electrical needs?
Cano Electric Services Dallas/Fort Worth & Houston