Pendant Light Installation or Upgrades in D/FW, Houston or Corpus Christi
Pendants lights make a statement and add uniqueness to a room. Pendant fixtures come in a wide range of styles, shapes, materials, and colors that can be combined to form a dramatic sculptural focal point in a room. They function to provide certain light levels or directed task lighting, but pendant fixtures are more than simply functional.
Professional pendant light installation or upgrades are recommended for these fixtures. Cano Electric has a wide range of interior lighting designs and options for your home, business, or multi-family residential showplace. Brighten up your days or nights with new or updated pendant lighting through our interior lighting service. We provide pendant light installation or upgrades in Dallas, Fort Worth, Houston, Corpus Christi, and cities across our TX service area. To learn more and arrange a consultation, call 817-242-2826.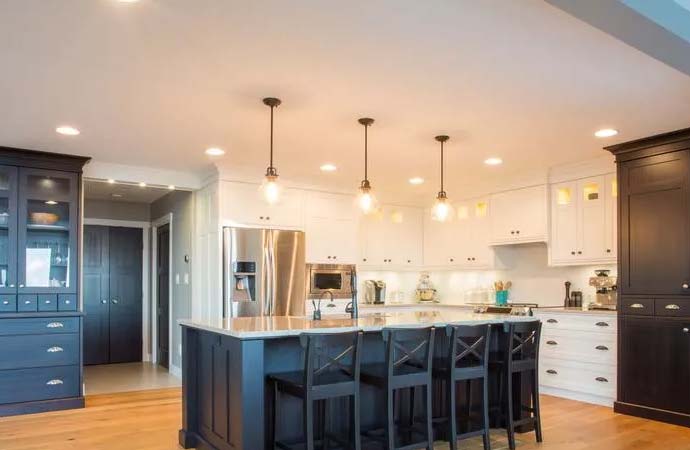 Interior Lighting Solutions By Cano Electric
At Cano Electric, our interior lighting solutions give you the best lighting experience by providing a variety of pendant lights. Our superior lighting services include:
Professional technicians inspect your interior to calculate and visualize your design requirements.
Your design plan is reviewed in-depth with you, and your recommendations are implemented or considered.
Wiring and setup are done with skill and advanced equipment, avoiding any future complications.
Interior lighting repair is provided 24 hours a day, seven days a week, especially in cases of safety.
Have a question about our services or how we can help with your electrical needs?
Cano Electric Services Dallas/Fort Worth & Houston