Electrical Repair Services in Dallas - Fort Worth & Houston, TX
At Cano Electric, we have built our reputation on fair pricing and reliable service while maintaining the very highest quality standards.
Can't figure out why your garbage disposal switch doesn't work or why your office light is flickering? Schedule a service call with us now!
Our capabilities include access to a bucket truck for pole light repairs, troubleshooting wiring issues, high electricity bill diagnosis and so much more!
Electrical Repairs by Cano Electric in the DFW Metroplex
Our technicians can solve a wide range of electrical issues for our customers in Dallas, Fort Worth, Arlington, Frisco, and throughout the Dallas-Fort Worth Metroplex. Some of the most popular services provided by Cano Electic include: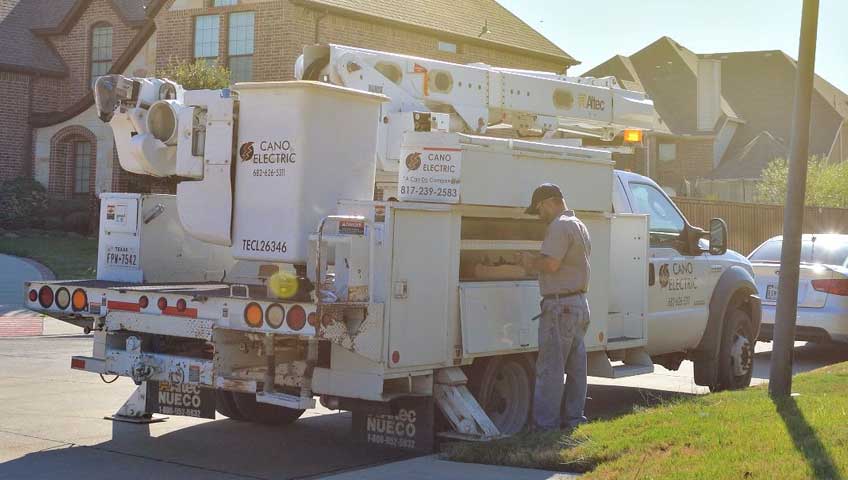 Rely on Cano Electric to Repair Your Ele ctrical Outlet or Breaker Panel in DFW
For more information about our wide array of electrical services and products, be sure to reach out to the experts from Cano Electric ASAP. When you need our services, give us a call at 817-242-2826 or Contact Us online for more information about how we can help you in Allen, Plano, Southlake or Mansfield.
Have a question about our services or how we can help with your electrical needs?
Cano Electric Services Dallas/Fort Worth & Houston