Electrical Service for Church in Dallas & Fort Worth
Churches, where we worship, are classified as "places of assembly," which means they are governed by a different portion of the National Electric Code (NEC) than most other structures. Because faulty electrical wiring or installations are one of the most common causes of church fires, it's critical to have your church's electrical systems installed and inspected by electricians who are familiar with building requirements for places of worship.
Cano Electric provides quality electrical services and maintenance for churches in Dallas, Forth-Worth, Houston, Corpus Christi, and other service areas, call us anytime at 817-242-2826 to know more about us. Our polite, efficient experts have the skill to put you at ease when electrical, lighting, circuit, or AC power-failure concerns arise in Churches. We also serve some other businesses and industries including Schools and colleges, medical facilities, etc.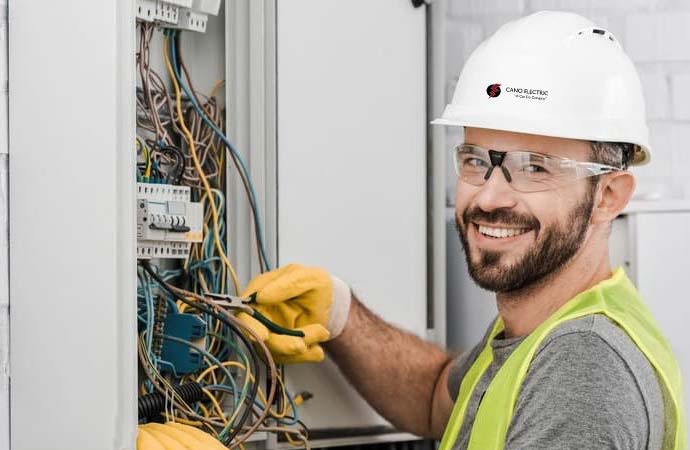 Avoiding Danger from Electricity
All fixed electrical systems must be planned, installed, and maintained by qualified electricians according to current standards and best practices. To avoid hazards, portable electrical tools or equipment must be fit for the job at hand and properly maintained.
To be examined and tested AT LEAST once every five years, in accordance with the Church Buildings Council's requirements.
IET Regulations must be followed when completing the work.
Work on commercial installations must be done by a competent electrician who has full scope registration or membership with the National Inspection Council for Electrical Installation Contracting.
Electrical contractors or electricians who are only licensed to work on household installations under Part P of the Building Regulations are not considered appropriate.
Have a question about our services or how we can help with your electrical needs?