GFI Switch Installation & Repair Services in DFW & Houston
A Ground Fault Interrupter device (GFI) protects us from receiving electric shocks from faults in the electrical devices we use in our home. GFI switches have a protective mechanism that prevents fires or electrical shocks from being caused by faulty wiring or appliances. These switches constantly track the electrical current for adjustments that could signify the risk of damage or worse.
When something interrupts the circuit, such as an appliance inserted into a GFI socket and lowered into a bathtub full of water, the GFI senses the difference in outgoing current and cuts the current automatically. This pause saves you from receiving an electric shock.
At Cano Electric, we understand how dangerous electricity can be and how vital it is to keep your family safe from electrical shocks. If you're worried about your electric connection, give us a call and inquire about installing GFI switches to keep you and your children safe. Feel free to call us today at 817-242-2826 to know more about our service with free estimation!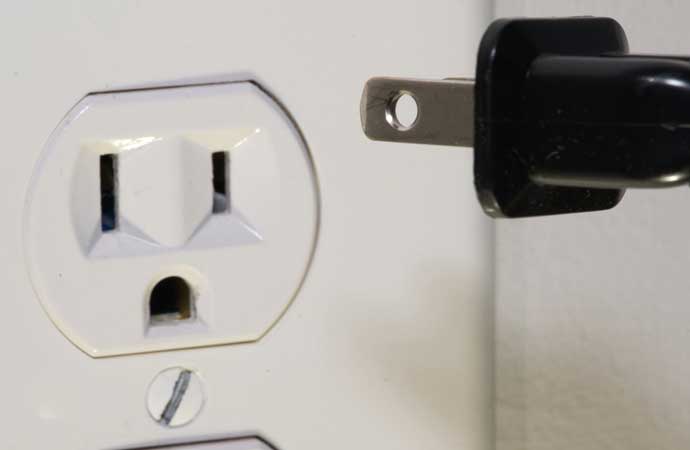 Benefits of GFI Switches in DFW & Houston
A GFI switch is distinct from a normal switch in that it plays an essential protective role in your home. These switches usually have a reset and test button. This stops electrical shocks, which are particularly dangerous in damp parts of your house.
If your switches are rusty, warm, or missing, you should think about GFI switch installation, repair or replacement. Don't risk a safety problem by failing to check the outlets for the obvious risk of damage. If you are unsure nor have been experiencing electrical issues, we will help with a detailed examination.
We also provide service at Addison, Allen, Barker, Baytown, Celina, Dallas, Everman, Highlands, Irving, Justine, La Porte, Murphy, Weston and nearby areas.
Choose Cano Electric for the Best GFI Switches in DFW & Houston
At Cano Electric, we prioritize our clients' convenience and peace of mind. Part of that includes making sure the home's electrical and outlets are in good working order. Our technicians have been specially trained to assist you with your urgent electrical tasks. We manage anything, including the installation of a USB wall socket.
You don't have to be worried about your home's code enforcement because we still obey city ordinances to guarantee your home's safety and protection. Working with us has many advantages, including-
Fast turnarounds
Upfront pricing
Knowledgeable technicians
Modern tools and methods
100% satisfaction guarantee
If you want to replace or update your home's electrical switches & sockets the technicians at Cano Electric in DFW & Houston can do the job correctly and safely. We also provide service for Surge Suppression, Commercial Generator, Electrical Troubleshooting & Repair, Ceiling Fan Installation and many more. Call us at 817-242-2826 to discuss your needs or schedule online today!
Have a question about our services or how we can help with your electrical needs?
Cano Electric Services Dallas/Fort Worth & Houston