Commercial Electrical Services in Dallas - Fort Worth & Houston, TX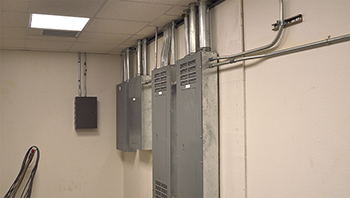 Cano Electric offers the best in electrical contract work for commercial buildings, multi-family housing units, offices, medical facilities and a wide variety of other properties for business owners and property managers throughout the Dallas-Fort Worth Metroplex. Some of our most common projects include LED lighting upgrades, property-wide breaker panel upgrades, GFCI installation, landscape lighting, and Co/ALR device installations.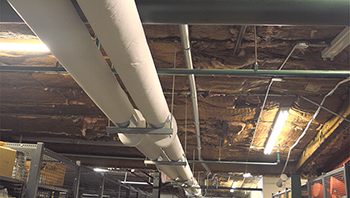 Because your business cannot afford lengthy interruptions or costly project change orders, Cano Electric handles all of the logistics from project planning to implementation. Our certified technicians and electrical experts will be there every step of the way at your office in Dallas, Fort Worth or anywhere else in the Greater DFW Area.
No commercial property is too large or too small. We can handle apartments with multifamily units, as well as industrial parks, churches, hotels, hospitals, schools, warehouses, municipal buildings and more! Regardless of whether you need an electrical installation, electrical troubleshooting or electrical repairs, Cano Electric is the "Can-Do" company that gets the job done!
Trust Cano Electric for Your Electrical Needs at Your DFW Office
No matter the size of your business or the electrical challenge that it presents, the proven professionals from Cano Electric are ready to help with your installation, troubleshooting, and repair needs. For more than a decade, Cano Electric has served business owners in Dallas, Arlington, Fort Worth, Murphy, Southlake, Allen, Mansfield, and dozens of other cities throughout the DFW Metroplex. When you need our help, contact us online or give us a call at 817-242-2826.
Have a question about our services or how we can help with your electrical needs?
Cano Electric Services Dallas/Fort Worth & Houston