Complete Facility Electrical Wiring in Dallas, Fort Worth, & Houston
Electrical disruptions and failures can be catastrophic with every minute lost resulting in a cost of time and/or money. Investments made in industrial or residential facility wiring and equipment wiring can protect your home or business from costly downtime and disruptions.
Cano Electric has delivered specialized electrical expertise to clients of all sizes. We understand the demands of both industrial and residential environments, the rigors your equipment faces, and what it takes to ensure your systems are well-crafted and maintained to withstand day-to-day operations.
Our certified team delivers quality, sustainable solutions our clients can count on time and again. We work closely with our clients to perform work when it best aligns with their production schedule. We consistently meet our timing projections to deliver predictable services our clients can trust. Call us today at 817-242-2826 to know more about our service with an estimate.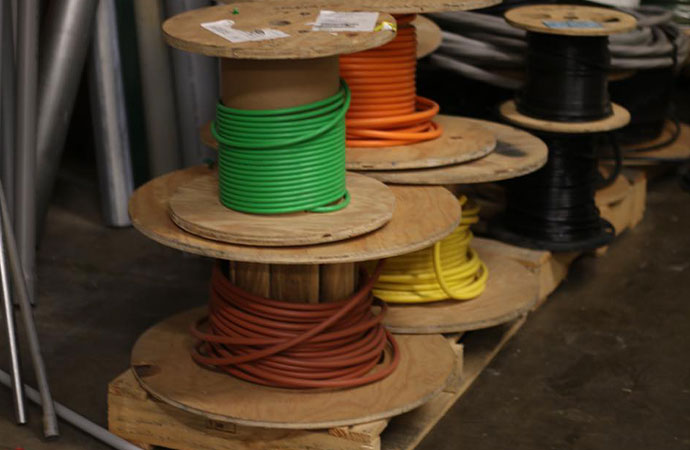 Get a Complete Package of Electrical Wiring for Your Facility in DFW or Houston, TX
We provide a broad and complete range of electrical wiring services to residents, industries, and businesses in Addison, Celina, Irving, La Porte, and other cities that we serve in Dallas-Fort Worth and Houston.
With a team of licensed electricians with a positive attitude and dedication to solving electrical issues, we get the job done right the first time around to ensure that electrical repairs, installations, and services are executed with the utmost care and attention to detail. At Cano Electric, we provide excellence!
Count on Us for Your Complete Facility Electrical Wiring in Dallas & Houston
At Cano Electric, our team can provide electrical wiring service & repairs for your complete facility. We also can help with services for Surge Suppression, Commercial Generator Installation & Repair, Electrical Troubleshooting & Repair, Ceiling Fan Installation, landscape lighting repair and installation, GFCI Repair, Outlets & Circuits Installation, and more. When you need our help in Addison, Irving, La Porte, and other cities we serve in the DFW and Houston markets, give us a call at 817-242-2826 to know more or click here to schedule an estimate today!
Have a question about our services or how we can help with your electrical needs?
Cano Electric Services Dallas/Fort Worth & Houston