Electrical Installation & Services for Apartments in Dallas, Fort Worth, & Houston
Cano Electric specializes in the installation of electrical systems and reliable repairs to apartment complexes and other multi-family residences throughout Dallas, Fort Worth, Houston, and other Texas cities. Our team of electricians has the knowledge, training, and certifications needed to provide apartment buildings with code-compliant, safe electrical installation & repair.  
We complete a range of electrical services. Our skilled technicians work on new construction projects, turnarounds, installations, repairs, and inspections. Our industrial and commercial electric contractors deliver the best solutions for power optimization and energy efficiency. Call us today at 817-242-2826 to know more about our services with an estimate.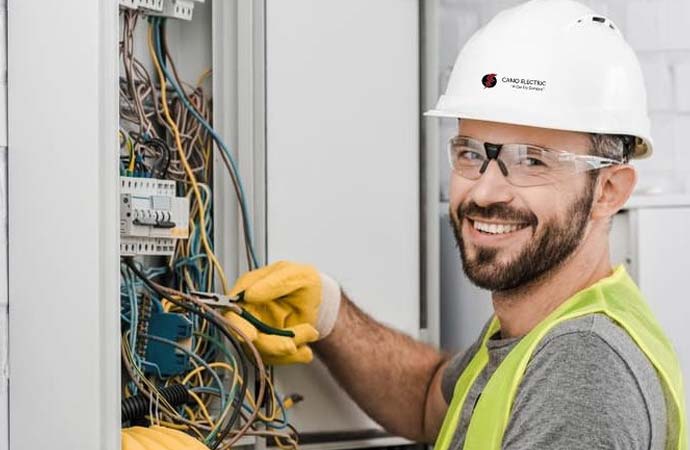 Cano Handles Surge Suppression, Troubleshooting & More in Dallas
As electrical contractors to industrial and commercial clients nationwide, we provide a comprehensive range of design, installation, and maintenance services on all kinds of electrical systems.
Specializing in electric services such as surge suppression, commercial generator, electrical troubleshooting & repair, ceiling fan installation, and pool light repair and installation, our expertise extends to all aspects of mechanical and electrical work. This includes everything from inspection, design, installation, service, and testing of electrical systems and equipment to the maintenance of lighting and control panel manufacture.
Trust Cano for Superior Electrical Installation & Services for Apartments in Dallas
Our electricians are not only licensed and background checked, they are trained to provide the best customer service you deserve. As local electrical contractors in Dallas, we can take care of any home or commercial electrical repair, electrical system upgrades, electrical wiring, or electrical fixture installations. All of our electricians have passed thorough background checks and have been recognized for superior services by the AAGD, AATC, NAA, and BBB. When you need our help in Addison, Celina, Irving, La Porte, and other cities we serve, simply give us a call at 817-242-2826 or click here to make an appointment today!
Have a question about our services or how we can help with your electrical needs?
Cano Electric Services Dallas/Fort Worth & Houston