Commercial & Residential Electrical Services in Alief, TX
Cano Electric is the company that one may call for the most complete and reliable electrical services. In Alief, we fix electrical problems for both businesses and residential customers. We have emergency workers available 24 hours a day, 7 days a week who responds to the urgent demands of our clients. Long-term projects can also be managed by us.
Our trained and certified electricians will meet your expectations and go beyond that when it comes to your electrical needs. Our proven technicians provide top-quality electrical services for households and business owners in Alief. You can call us anytime at 817-242-2826 to know more about us.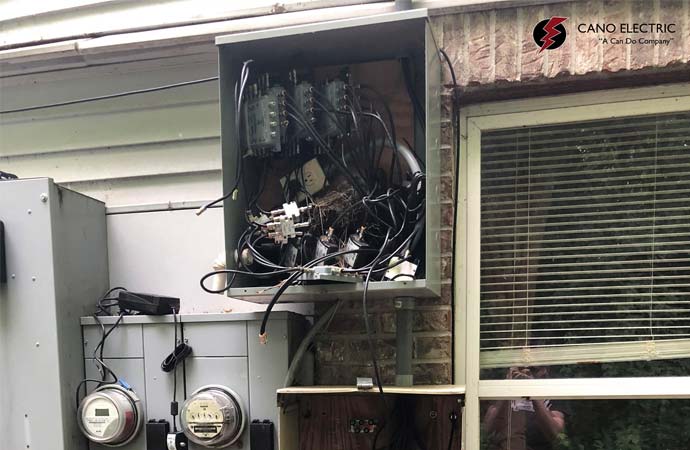 Services Offered by Cano Electric
From routine safety inspections to complete re-wiring of existing structures or installation of electrical equipment at new construction sites, the certified electricians from Cano Electric can handle any task you may need. Cano Electric offers the best in electrical contract work for commercial buildings, multi-family housing units, offices, and medical facilities. We also serve a wide variety of other properties for business owners and property managers in Alief. Some of our most popular electrical services for both residential and commercial customers include:
220-Volt Wiring Installation
Lighting Retrofits
Trust Cano Electric for the Best Electrical Services in Alief
When you need a trained professional electrician as a homeowner or company owner who could assist you to recover quickly from a power outage or securely supervise a sophisticated electrical installation job. Cano Electric is the company that you can call in Alief, TX for either need or anything in between. We have been the go-to provider of high-quality electrical services for our honorable consumers for more than a decade. We take pride in each and every project, no matter the size. Whenever you need our services, just give us a call at 817-242-2826 or contact us online to reach us.
Have a question about our services or how we can help with your electrical needs?