Circuit Additions for Home and Business in Houston, D/FW & Corpus Christi
Every day, Texas homes and companies tax their electricity services to the breaking point. Our digital society expects a lot of efficiency from the high-tech gadgets on which we rely, which means you need a dependable source of power for your hectic schedule. Cano Electric takes pride in helping discover innovative ways to upgrade electrical services with circuit additions.
Our licensed electricians are experts at circuit repairs, panel upgrades, breakers and fuse installation, electrical troubleshooting & repair, ceiling fan installation, and emergency breaker panel replacement.
Call us today at 817-242-2826 and learn about our services by get an estimate.
Cano Electric Has Your Circuit Addition Solutions in Houston, DFW & Corpus Christi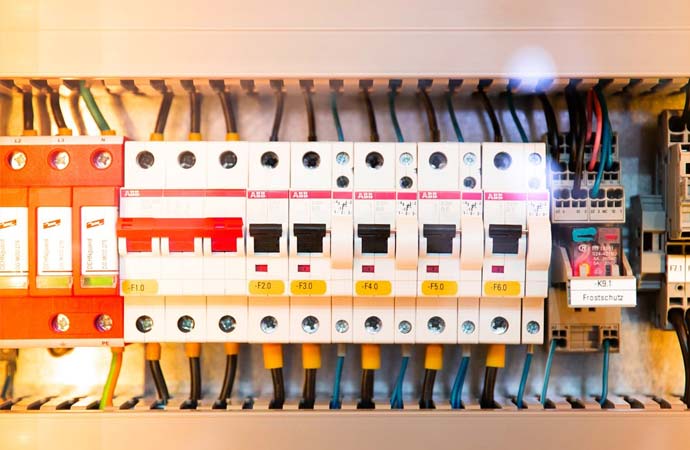 Televisions, lamps or other simple appliances can share a single circuit. Others need more electricity. A dedicated circuit for appliances, power tools and advanced equipment enables power for your most valuable electronics without worry or safety concerns.
Cano Electric knows adding circuits makes for more efficient use of home electricity. Some circuits need replacing due to age, being obsolete or not up to standard. Cano Electric's approved electrical contractors have the expertise to modernize and safeguard your circuitry.
Go With Cano Electric For Installing Circuit Additions in Houston, D/FW & Corpus Christi
Cano Electric performs all types of residential and industrial designs, including basic remodels, security lights, circuit breaker panel updates and transitions, surge control, wireless security systems, and more. We provide service in:
Addison, Allen, Barker, Baytown, Celina, Dallas, Everman, Highlands, Irving, Justin, La Porte, Murphy, Weston and all over the Houston, D/FW and Corpus Christi areas. 
Call Cano Electric for circuit additions or an electrical emergency. Our customer service team and highly trained electricians are available to assist you.
At your convenience, an electrician will come to your home, assess your electrical needs and and provide you with a reasonable, reliable estimate. We'll get to work, finish quickly and professionally. For an appointment, contact us online or call 817-242-2826 today.
Have a question about our services or how we can help with your electrical needs?
Cano Electric Services Dallas/Fort Worth & Houston