Specialized Lighting Options Installed in Houston, D/FW & Corpus Christi
Cano Electric performs specialist lighting construction, maintenance, and replacement in Addison, Allen, Barker, Baytown, Celina, Dallas, Everman, Highlands, Irving, Justin, La Porte, Murphy, Weston and all over Houston, Dallas and Corpus Christi.
We will assist you with all of your lighting designs and problems. Our mission is to make your surroundings a better place. For indoor or outdoor lighting, our electricians have the skills and expertise to complete your lighting vision. For the best lighting results, Cano Electric is happy to help with design, function and form to meet every need or preference.
Call us today at 817-242-2826 and learn more about our services by get an estimate!
Cano Electric Has Your Professional Lighting Solutions in Houston, D/FW & Corpus Christi
At Cano Electric, we want you to have the right lighting for those incredible moments. Lighting can tell a story, set a mood or function more effectively. Lighting provides meaning and aids in directing the focus of those experiencing it.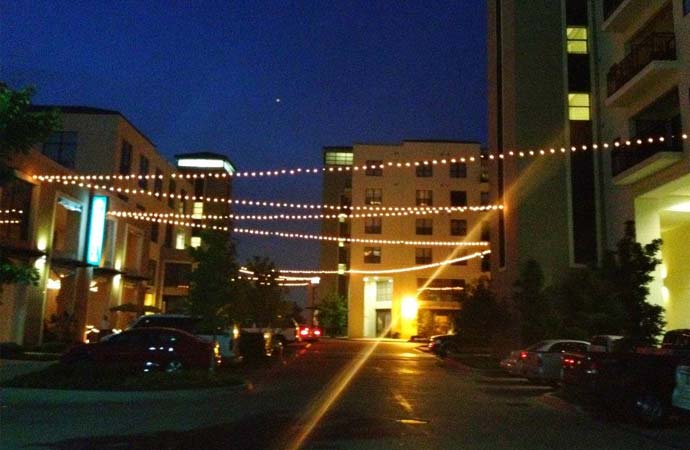 Your business competitors use lighting to take focus away from your goods or services. With Cano Electric, a pioneer in lighting, audio facilities, and live performance, you'll put yourself in a much better spot to become the star of your own show and take back that focus.
Types of the Lighting We Provide in Houston, D/FW and Corpus Christi
Modern Lighting Installation: Instantly transform and modernize your living, while improving its value. Energy efficiency, advanced technology and other options include LED, smart lighting, remote access or anything customizable for your needs or budget.
Landscape Lighting: Transform your deck and patio, landscaping, trees and enhance your outdoor safety by illuminating potential hiding spots.
Bathroom and Kitchen Lighting: Tired of straining to see? Need discreet ways to upgrade these areas? We install and replace cabinet lighting, recessed lighting, various lamp fixtures, pendant lights, track lights, dining room fixtures, cabinet lighting, and more.
Pool Lighting: Pool lights serve as both a protective and artistic element. The right pool lighting enhances your overall backyard experience.
Commercial Lighting: Store displays, parking lot lighting, lobbies, restrooms, or any area in need of updated lighting is our specialty.
Path Lighting: We offer a variety of lighting packages as well as custom designs.
Up Lighting: Find the perfect LED lighting for your project's up lighting. Brighten up any commercial space.
Backlighting: We offer the perfect lighting balance in traditional or custom designs. 
Security Lighting: Improve safety at your home or business for family, friends and customers.
Go With Cano Electric For Home and Commercial Lighting in Houston, D/FW & Corpus Christi
Now that you've agreed on the use, positioning, and style of lighting, you should think about what kind of lighting elements you'd like. Your choice can be influenced by personal preferences, the decor of the space, and, of course, energy conservation.
Regardless of which lighting methods you choose to incorporate into your lighting design program, the technicians at Cano Electric have the expertise to build just what you have envisioned. Contact us today at 817-242-2826 or online for an appointment or to address the lighting needs of your residential or commercial property!
Have a question about our services or how we can help with your electrical needs?
Cano Electric Services Dallas/Fort Worth & Houston