Modified Electrical Service in Houston, Dallas-Fort Worth and Corpus Christi
It's important to increase electrical supplies to meet the increased demand of higher populations and more draws on energy reserves. Air conditioners alone use more electricity than entire homes 30 years ago. The need for dependable power is vital, whether you buy a more modern home, operate a small or large business.
Upgrading your electrical service to enables heavy equipment, machinery or appliances operate at its maximum capacity and efficiency. Cano Electric is a well-known supplier of such services in Houston, Dallas-Fort Worth and Corpus Christi.
We provide our services in Addison, Allen, Barker, Baytown, Celina, Dallas, Everman, Highlands, Irving, Justin, La Porte, Murphy, Weston and other areas surrounding Houston, D/FW and Corpus Christi. 
Call us today at 817-242-2826 and learn more about our services by getting an estimate.
Cano Electric Will Modify Your Electrical Service in Houston, D/FW & Corpus Christi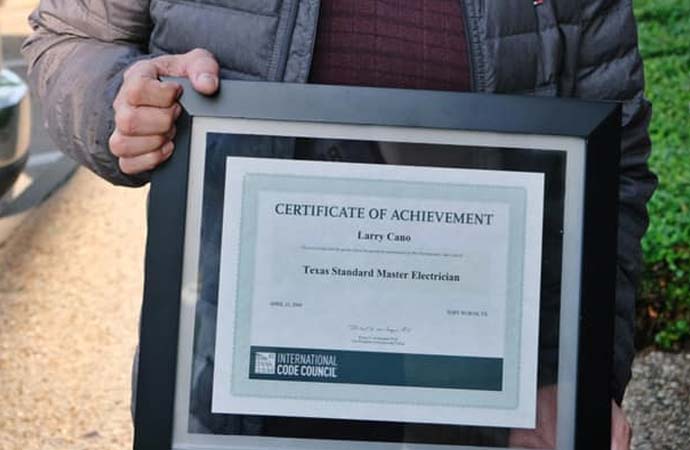 Our professional, qualified electricians will assist in determining how much electricity you require, now and in the future. We will consider the number of lamps, equipment, electronics, and computers in order to determine the most efficient improvements to your service panel.
Cano Electric will ensure there are no tripped breakers or overloaded electrical circuits in your home or business.
We'll assist you with all aspects of your modified service, including negotiating for clearance to replace a provider-owned meter. If any operation requires a temporary power outage, we'll efficiently and safely repair the meter and service panel. Our home service upgrade will include the following:
GFCI Outlet Installation and Repair
Outdoor Lighting Services
Electrical Upgrades
Whole House Surge Protection
Meter replacement
Breaker Panel Replacement
Dedicated Appliance Wiring
Whole-house Surge Protection
HVAC Circuit Wiring
And more electrical service upgrades in Houston!
Our Modified Service Upgrade Also Includes:
100% Guaranteed Satisfaction
Same-day Service Available
Licensed, Insured Electricians
Experience with Complete Breaker Panel Installation & Repair
Go With Cano Electric For Modified Electrical Service Upgrades in Houston, D/FW, & Corpus Christi
For residential or commercial service, we can arrange a modified service upgrade. Cano Electric is the electrical contractor you can count on. With over 100 years of combined staff experience, Cano Electric is the upgrade specialist for Houston and D/FW residents' electrical grids. Our 5-star rated customer reviews prove it.
More than 60% of our clients give us return business for residential and industrial designs, including surge suppression, commercial generator, electrical troubleshooting & repair, ceiling fan installation and electrical needs. To schedule an appointment, contact us online or call 817-242-2826.
Have a question about our services or how we can help with your electrical needs?
Cano Electric Services Dallas/Fort Worth & Houston