Industries We Serve in Dallas-Fort Worth & Houston
Cano Electric provides electrical services to a wide array of businesses in Azle, Barker, Lavon, DFW. Our experts must be pleasant, prompt, and efficient in order for our clients to feel at ease while they are working with them. They're also trained in the safe handling of all chemicals and equipment.
Our professionals here at Cano Electric are skilled and highly experienced. They follow all the necessary protocols that are required to be followed to achieve 100% satisfaction of the customers. No matter where the electric solutions are required, residential or commercial building, Cano Electric is always here at your service! Call us today at 817-242-2826!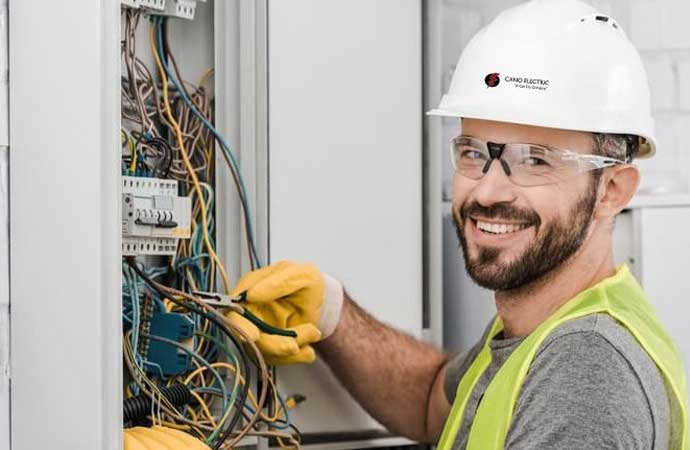 Our Electrical Services to Different Industries
Here at Cano Electrical, we not only provide electrical solutions to the households in the DFW metroplex we also provide them for different types of industries as well. Here is a list of industries that we serve alongside homes-
Schools and Colleges: We believe that schools and colleges need to have the best electrical equipment for the betterment of the students and their comfort. So our team is always ready to serve schools and colleges.
Government Offices: As we mentioned earlier, we not only provide our services to residential areas, we also do it in offices including the government ones!
Hospitals: It is very important to have proper access to all required electrical equipment in a hospital as people's lives depend on it! So we are ready to serve any time to the hospitals within our area of service. 
Rely on Us for the Best Electrical Solutions 
Cano Electric has been providing the best electric solutions to the people living in  Krum, Bishop, Celina, and other areas in the DFW metroplex for a long time now. Some of the other services that we provide are - Surge Suppression, Electrical Safety Inspection, Appliance Installation, etc. If you are in need of our services in these areas, call us today at 817-242-2826 or contact us online to know more about our other services.
Have a question about our services or how we can help with your electrical needs?