Commercial, Multi-Family & Residential Electrical Services in Grand Prairie, TX
For the most comprehensive electrical services in the Dallas-Fort Worth & Houston area, the company to contact is Cano Electric. We resolve electrical issues for both commercial as well as residential customers in Grand Prairie, TX. We have emergency crews ready to respond on a 24/7/365 basis to immediate needs or we can handle long-term projects.
With years of experience in the industry, our skilled and certified electricians will meet and exceed your expectations when it comes to your electrical needs. From troubleshooting and repairs to breaker panel replacement, our proven professionals deliver top-quality electrical service to homeowners and business owners throughout North Texas, Houston and the Corpus Christi areas.
Services Offered by Cano Electric in Grand Prairie, TX
From routine safety inspections to complete re-wiring of existing structures or installation of electrical equipment at new construction sites, the certified electricians from Cano Electric can handle any task you may need. Some of our most popular electrical services for both residential and commercial customers include:
Surge Protection
Safety Inspections
Lighting Retrofits
Fire Marshal & Code Repairs
220-Volt Wiring Installation
Backup Power Generators
Trust Cano Electric for the Best Electrical Services in Grand Prairie, TX
As a homeowner or business owner, you need a certified professional electrician to help you rebound ASAP from a power outage or to safely oversee a complicated electrical installation project. For either need or anything in-between, the company to call in Grand Prairie, TX is Cano Electric. For more than a decade, we have been the go-to provider of top-quality electrical services for customers throughout Texas. When you need our help, contact us online or give us a call at 817-242-2826.
Completed Jobs from Grand Prairie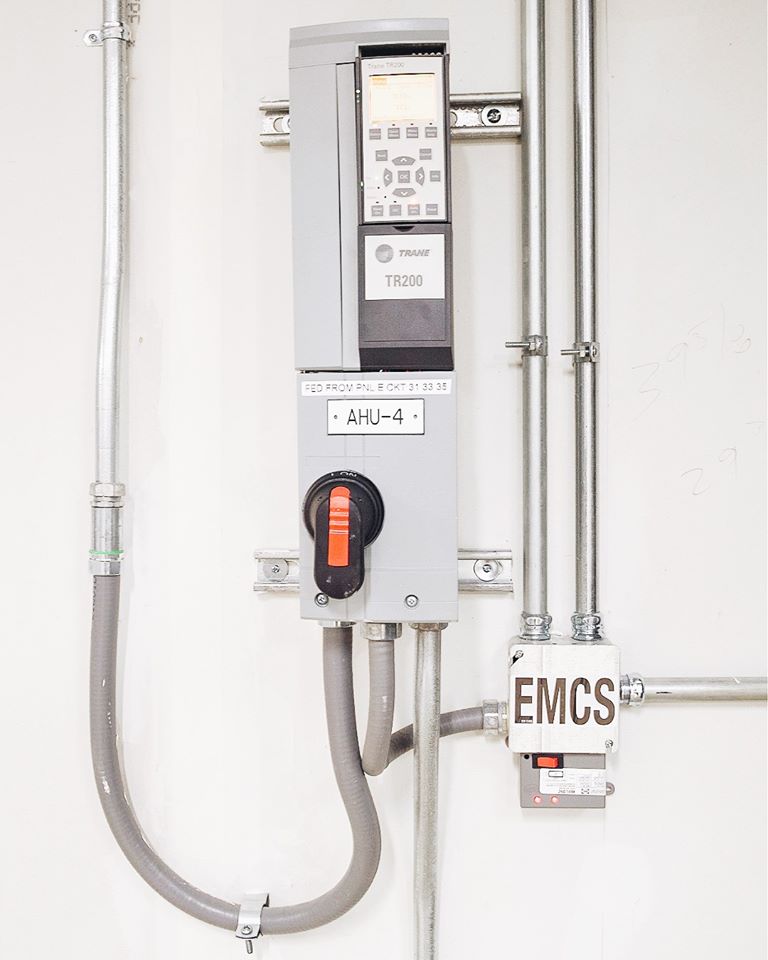 Grand Prairie Armed Forces Reserve Complex
November 15, 2019
We routed the proper power to and installed this Trane Variable Frequency Drive (VFD) in a large building at the Grand Prairie Armed Forces Reserve Complex. A VFD is an electronic system that provides infinitely variable speed control of three-phase AC induction motors. Controlling the flow of air and water in HVAC systems is an effective, permanent way to meet the ever-changing demands put on the system. When designing and planning installs we look at the end benefits over time for the customer. Those include energy savings, cost savings, and trouble-free operation.
Have a question about our services or how we can help with your electrical needs?